minneapolis / st. paul
[ Thu, 18 Jan 18 07:44:03 ]
Shoveldance band - available for bar mitzvahs, bachelorette parties, etc. - (metro area) pic
We're a four piece band that dabbles in just about every genre you can think of: funk, country, soul, punk, they're all the same to us. The main thing we care about is writing interesting songs that are worth listening to over and over. We've been at it now for about 15 years, and released an EP called Hot Bananas in 2006. Following some lineup changes, we holed up in the basement to work on a full length album, which quickly turned into two full length albums. The first of those is called Second Banana which came out in 2011 on iTunes and Amazon.
Shoveldance is:
Evan Henspeter (drums, vocals)
Beau Jeffrey (bass, vocals)
Travis Henspeter (guitar/bass, vocals)
Trent Barspuul (guitar/keyboard, vocals)
Location: Minneapolis/St. Paul
it's NOT ok to contact this poster with services or other commercial interests
"Second Banana" album -- MP3s on iTunes and Amazon now! -
Preview/buy Second Banana on iTunes or Amazon
or listen to some select full tracks (plus a bonus track) below!
Location: Minneapolis/St. Paul
it's NOT ok to contact this poster with services or other commercial interests
Saturday Jan. 3, 2015, Shoveldance live at Keller Bar (Red Carpet Nightclub), 4:00 PM - (St. Cloud, MN)
Who: Shoveldance
Where: Keller Bar (Red Carpet Nightclub), St. Cloud, MN (map)
When: Saturday Jan. 3, 2015, 4:00 PM
More info: https://www.facebook.com/events/359671884214721/
Location: St. Cloud, MN
it's NOT ok to contact this poster with services or other commercial interests
will do BAND PHOTOGRAPHY/VIDEO - no nudes please!!! - click for samples - pic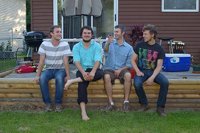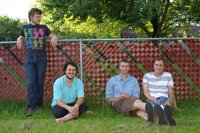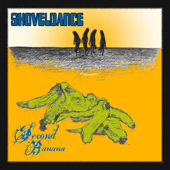 Location: Minneapolis/St. Paul
it's NOT ok to contact this poster with services or other commercial interests
Seeking the companionship of other websites? -
i saw your band's website, and i cant stop thinking about you -
Location: Minneapolis/St. Paul
it's perfectly ok to contact this poster with services or other commercial interests